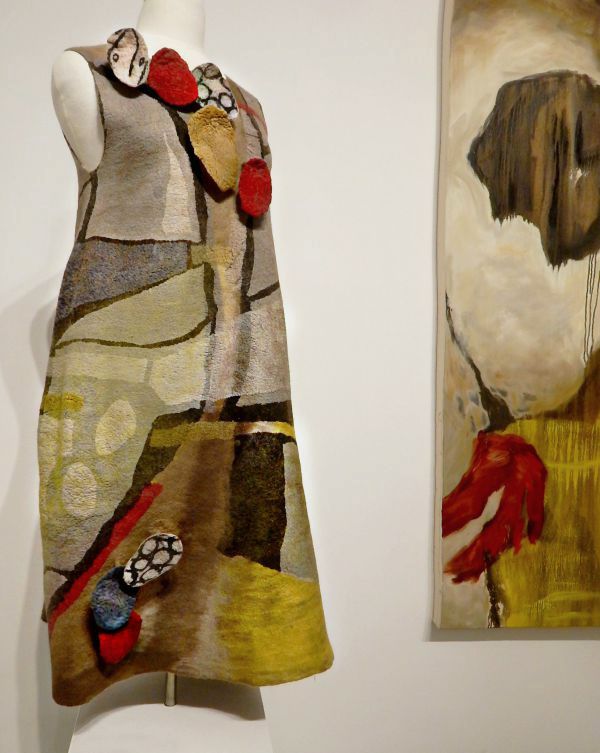 In the creation of Propagation, I build up layers of strata using my shadow felting techniques. This layering adds visual depth, emphasized by the dark line crevices. Cracks in our soil that allow for opportunity. Seed forms rise up above the surface, each with their own colour, pattern and potentiality. Repeating, but never the same. There is some awkwardness in the composition, echoing our own experience as we stretch into personal growth.
Adding extra dimension to the dress was important to emphasize the potential of breaking through our own crusts and also the delicacy of balance required to inhabit this new and tenuous space. I took these pictures years ago...and held them, waiting for the right time...Propagation is the dress that brings to life the inspiration they provided.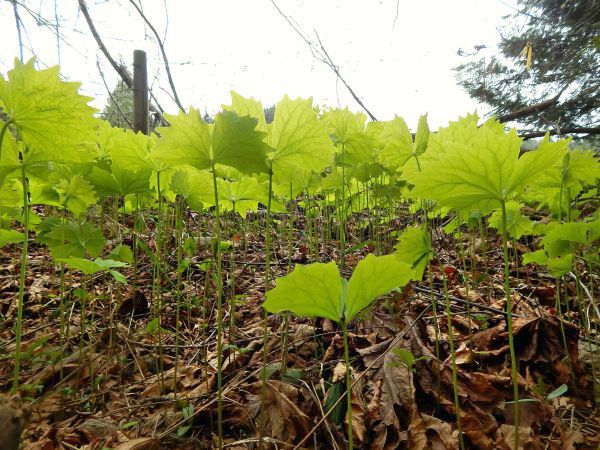 The single leaf carried by a tall, narrow stem... a floating island anchored to the forest floor.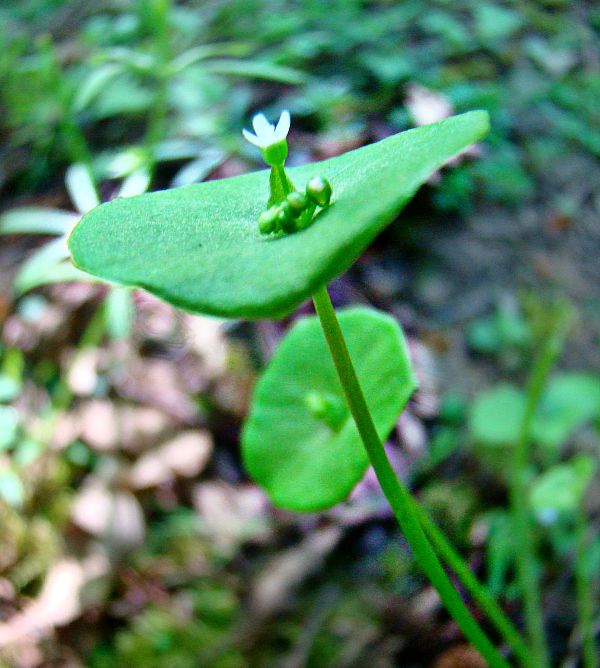 This is my drawing for this dress. It is not complicated...a simple sketch with some notes that outline my direction....This is how I start every piece I make. The gestalt is captured, so even if it takes a year or more to actually come to life, as this piece did, it is easy to slip back into the thought process and chose design elements that will build into the imagined whole.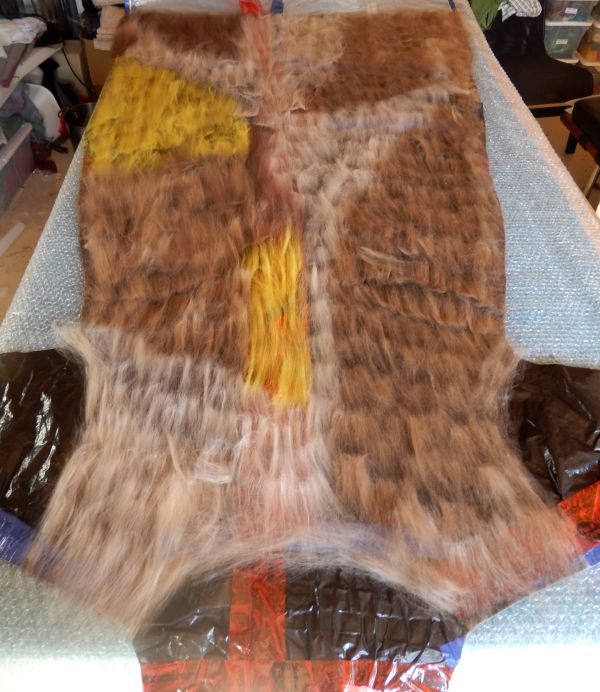 The layers in this piece are built up slowly, like the composition and textures of soil... Soil, as formally defined in the Soil Science Society of America Glossary of Soil Science Terms, is:
The unconsolidated mineral or organic material on the immediate surface of the earth that serves as a natural medium for the growth of land plants.
The unconsolidated mineral or organic matter on the surface of the earth that has been subjected to and shows effects of genetic and environmental factors of: climate (including water and temperature effects), and macro- and microorganisms, conditioned by relief, acting on parent material over a period of time.
There are many, many layers in this piece....each one laid out with awareness of how it will be affected by the previous one, and also impact the next layers.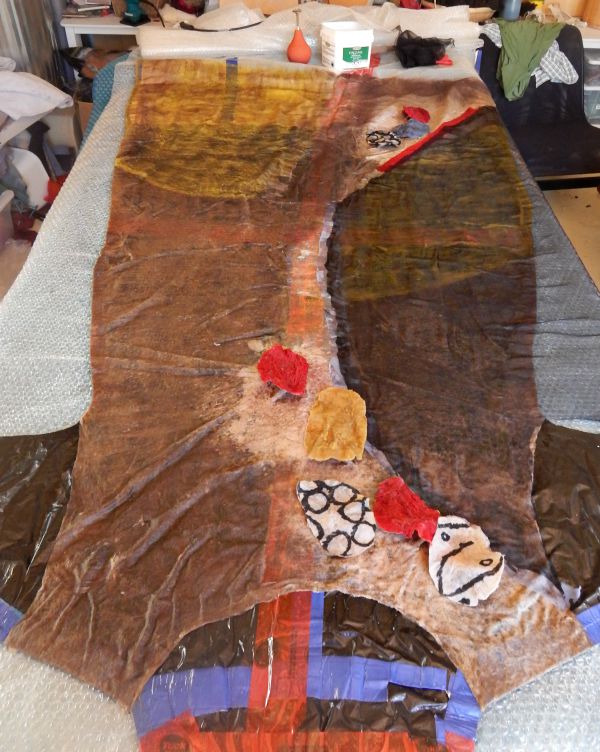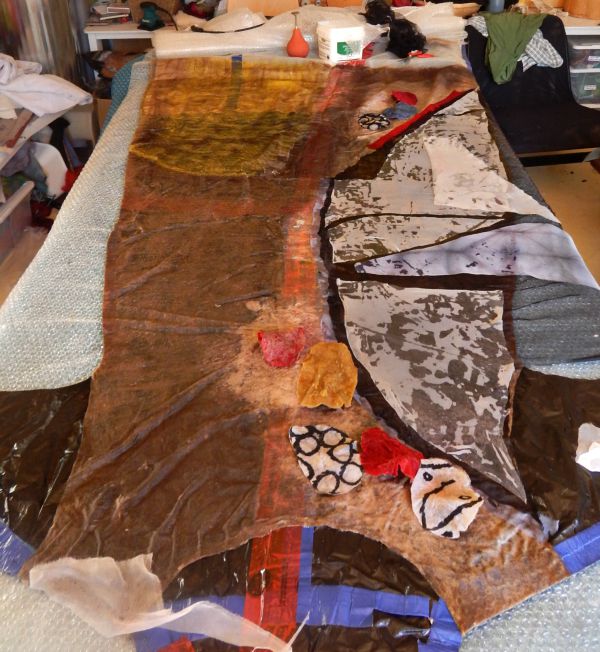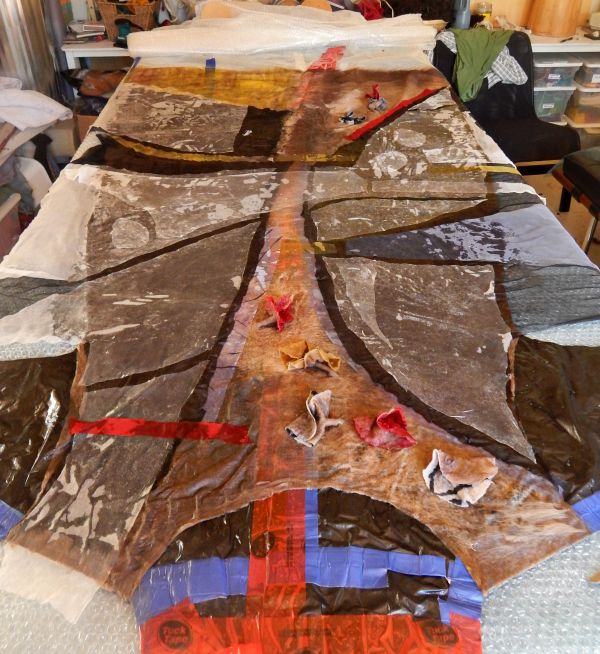 Propagation is a part of the SHIFT exhibition, a shared exhibition with my sculptural dresses and Barbra Edwards' striking abstract oil paintings. It was a shocking and delightful surprise to see these two pieces together for the first time at the gallery. We don't work off one another, but have similar palettes, and use of form and line. We often don't see one anothers new work, until we meet at the gallery for installation. These two pieces together just astound me.... Strong connections like the black lines, the red pods, the striated yellow at the bottom...the pebble like patterns in grey in the centre of Barbra's work and on my projected seeds....these were amazing revelations in connection....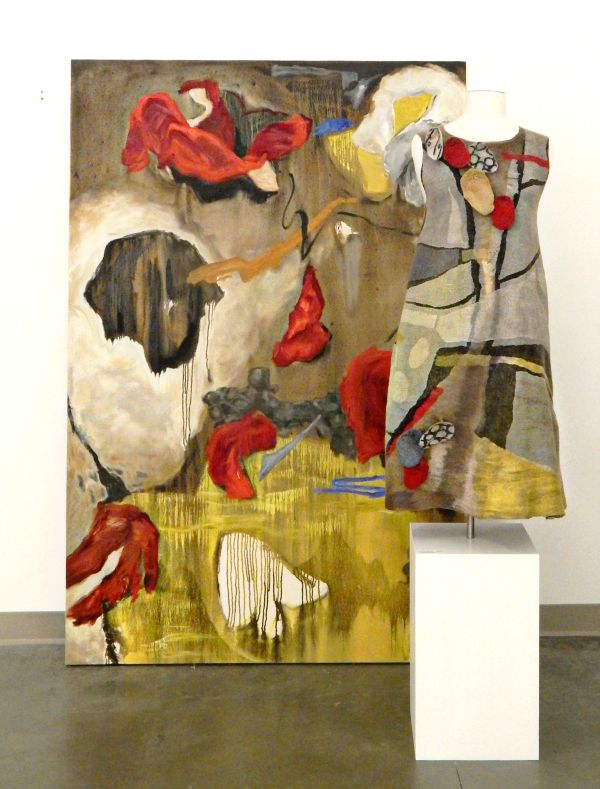 Barbra and I gave artists talks discussing the inspiration of our work, and the connections that exist between our work, for the opening of this exhibition at the Seymour Art Gallery in North Vancouver. We only see one another 3-4 times a year, and it is always a pleasure- and deepening of resonant links...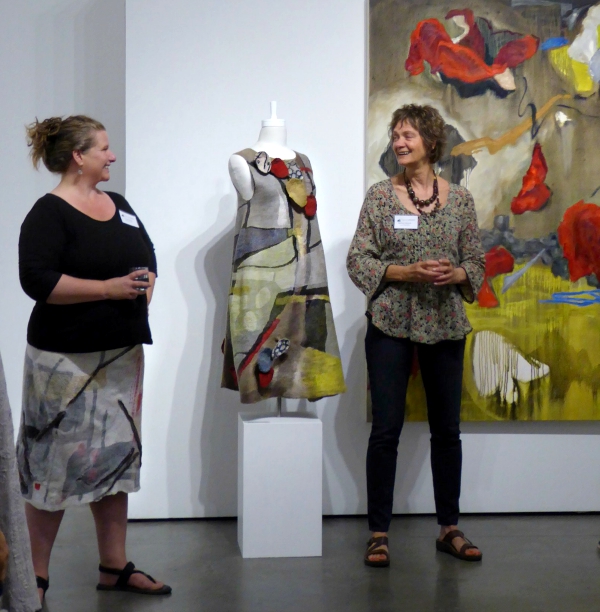 The shadow felting techniques I use in the construction of this piece, are some of those I will be teaching later this year in Australia:
October 31-November 1 Shadow Felting
Canberra Region Feltmakers
, Australia (FULL)
November 7-8 Shadow Felting
FeltWearAble,
Melbourne, Australia
November 13-15 Shadow Felting
Bunbury Feltmakers,
Western Australia (FULL)
These classes are mostly full, but there are spaces in the FeltWearAble class in Melbourne. This is a shorter, 1.5 day class, covering the techniques in an accessible timeframe. I appreciate having the opportunity to deepen these techniques through my own work, and also to share them in these classes. The workshops are always evolving and exciting for me to present!
Warm wishes,
Fiona